One aspect of the Listing Agreement, or Buyer Representation Agreement, that seems to cause confusion for many people, is the 'Holdover Period'.  Here are a few points about what you need to know about holdover periods and how they relate to both Listing Agreements, and Buyer Representation Agreements.
Holdover Periods in Listing Agreements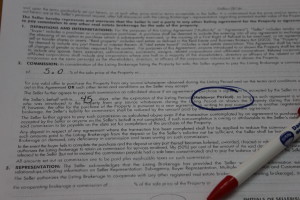 The clause on this Listing Agreement is designed to ensure that should the listing expire, there would be a 45 day period during which if the Seller chose to sell the property privately to an individual or party to whom had been introduced to the property during the listing period, commission would still be payable to the Brokerage.
If someone decided to submit an offer on the property after the listing expired, and they had not been introduced to the listing whatsoever during the listing period, the Seller would not be obligated to pay commission to the brokerage.  However, if for example someone went through an Open House at that property during the listing period, and then decided after the listing had expired to make an offer, within the holdover period, commission would be payable to the Brokerage.
Holdover Periods in Buyer Representation Agreements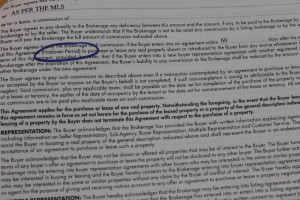 The clause on this Buyer Representation Agreement also protects the Brokerage in a similar manner to the holdover clause in the Listing Agreement.  In this case, should you be under contract with a Buyer Representation Agreement, and you were introduced to a property by that Brokerage, the holdover clause would apply for the period of time after the agreement expired.
In Summary
Read the contracts that you are about to sign very carefully, and if you are unsure, ask questions.  Real Estate documents are legally binding contracts, and it is critical that you are very clear on what you are signing.  Consult with your Lawyer if you are uncertain.
The Real Estate Council of Ontario, RECO, has a segment on Holdover Clauses- you can read it by clicking HERE.