Getting started in the home buying process is a journey that many first time homebuyers embark upon in the New Year.
A New Year is a great time for goal planning which for many includes home ownership.
For most people, purchasing a home will be the single largest transaction of their lives, and can feel like a very overwhelming process.
My suggestion for first time homebuyers is to break the process down into smaller achievable steps.
RE/MAX Canada outlines 10 steps to buying a home in this Blog Post:  How do you Buy a Home?  10 Essential Steps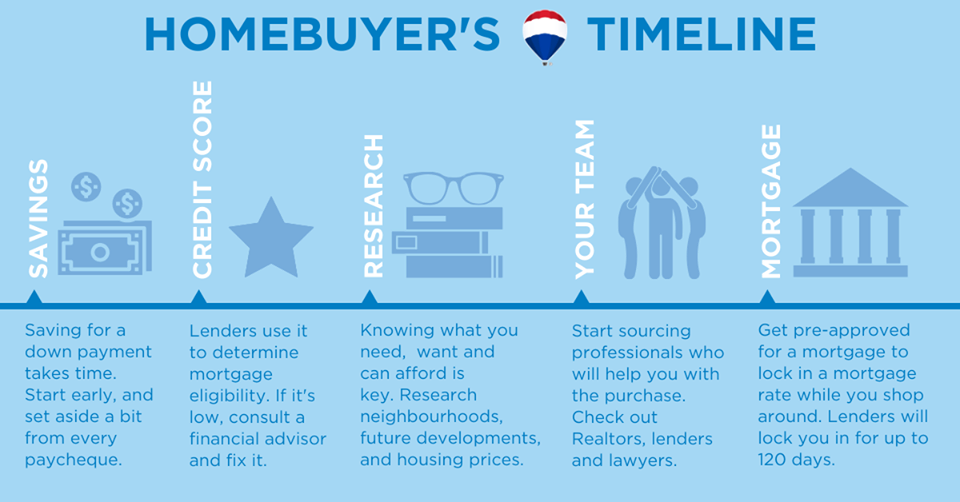 HOME BUYING PROCESS
STEP #1- Make sure the Numbers Work
The most critical first step of buying a home is to really understand your financial position.  As a result, you will have a solid grasp on how home ownership will impact you.
It is crucial to meet with your Financial Advisor if you have one, and also with a Mortgage Specialist to iron out a mortgage pre approval.
STEP #2- Research
As with any substantial purchase- you will want to do your research.
Get to know the areas that you see yourself living in.
What are home prices like in those areas?
Are there any upcoming developments planned?
What is housing availability like in those areas?
Another piece of the research component in the home purchase process is deciding which Realtor will best be able to help you.
Check out google and social media reviews.
Talk to your friends and family.
Review profiles.
Talk with a few Realtors to see if they meet your expectations.
STEP #3- Buyers Agent- Simplify the Home Buying Process
Now that you have committed to the home buying process, met with your Financial Advisor/ Mortgage Specialist and crunched numbers, and done some research on your own, it is time to hire a Buyers Agent.
Home Buying Process Pro Tip for Success:
Working with the right Buyers Agent will make the whole process much much easier for you, and will also protect you from potential legal issues as well as ensuring that you are spending your money wisely.
STEP #4- Have to Haves vs Want to Haves
Now is the time to iron all this out, and make sure that everyone is on the same page when it comes to the things that you HAVE to have, versus the things that you WANT to have in your new home.  Talking with your Realtor can be very helpful when determining if this list is financially realistic.
STEP #5- Viewings
Now that you are financially organized, have done your research, know what you are looking for AND know that it is attainable within your budget, AND have your own Real Estate Agent, it is time to  view home!  This is the fun part- take your time and don't be afraid to ask questions!  Schedule your viewings through your Realtor who will contact Listing Agents and arrange viewing times for you.
Of course there are many more steps that you will take once you find the right home, and your Buyers Agent will be able to guide you through those steps to complete the purchase.
If you have questions about the home buying process, I can be reached here.